Alicia Heuser,
PA-C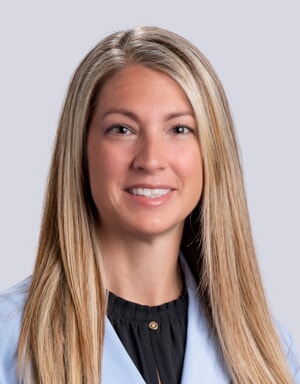 Position:

Physician Assistant to Dr. James Sostak
About Alicia
Alicia is a licensed, board-certified physician assistant who works alongside Dr. Sostak in the treatment and prevention of orthopedic sports medicine injuries. Alicia joined Fox Valley Orthopedics in 2015, and has practiced as a PA-C since 2004. She sees all orthopedic injuries with a focus on knee, shoulder and hip.
As an osteoporosis bone health provider, Alicia evaluates and works to prevent osteoporosis-related fractures through lifestyle modifications and medications, including Prolia, Evenity, Forteo and Tymlos injections. Individuals who are interested in a bone health/osteoporosis evaluation are encouraged to contact Fox Valley Orthopedics for an appointment with Alicia, who can order a bone density DXA, discuss the results and begin treatment. Alicia is a member of the National Osteoporosis Foundation, Physician Assistants in Orthopedic Surgery and Own the Bone.
An overall sports enthusiast, Alicia enjoys water polo, swimming, soccer, volleyball. She loves all things GENEVA and cheering on the Iowa Hawkeyes with her husband and two boys.
Education
College
Bachelor of Science University of Iowa

Master of Medical Science in Physician Assistant Studies Midwestern University

Physician assistants are versatile clinicians in our practice. They can perform physical examinations, diagnose and treat orthopedic injuries, order and interpret lab tests, perform minor procedures, assist in surgery, and provide patient education. They extend the ability of our surgeons to care for our patients. PA-C is an acronym for Physician Assistant – Certified, meaning they have their own medical licenses and have passed the Physician Assistant National Certifying exam, among other requirements, before receiving the medical license designation "PA-C".