Alyssa Fletcher,
PA-C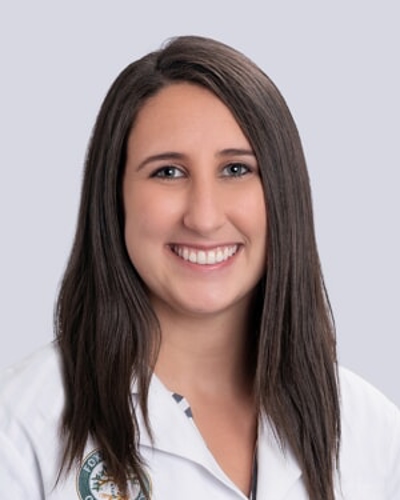 Position:

Physician Assistant to Dr. Joshua Alpert
About Alyssa
Alyssa is a licensed, board-certified physician assistant (PA) who works alongside Dr. Alpert in the treatment and prevention of sports medicine conditions and injuries. Alyssa recently joined Fox Valley Orthopedics after working as an orthopedic and emergency room nurse assistant in a community-based hospital. She treats all orthopedic injuries, focusing on knees and shoulder.
As a PA, Alyssa treats patients independently as well as assists Dr. Alpert in surgery. She treats a variety of injuries/conditions, including rotator cuff and meniscus repairs, fractures, sprains, strains, dislocations, and arthritis, in addition to ordering and interpreting X-rays/MRI results. She also works closely with patients on occupational/physical therapy, and has a special interest in workers compensation cases.
Alyssa is a member of the American Academy of Physician Assistants.
Alyssa enjoys an active Chicago lifestyle by attending festivals, visiting new restaurants, and playing with her dog. When time permits, she stays active by taking dance classes and hanging out with friends.
Education
College
Bachelor of Science University of Iowa
Iowa City, IA
Master of Medical Science in Physician Assistant Studies Rosalind Franklin University of Medicine and Science
North Chicago, IL
Physician assistants are versatile clinicians in our practice. They can perform physical examinations, diagnose and treat orthopedic injuries, order and interpret lab tests, perform minor procedures, assist in surgery, and provide patient education. They extend the ability of our surgeons to care for our patients. PA-C is an acronym for Physician Assistant – Certified, meaning they have their own medical licenses and have passed the Physician Assistant National Certifying exam, among other requirements, before receiving the medical license designation "PA-C".