Ashley Okigawa,
PA-C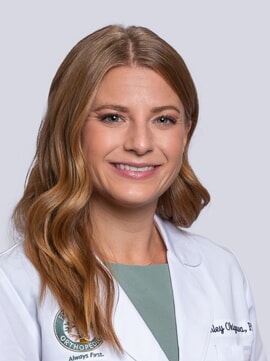 Position:

Physician Assistant for OrthoFirst
About Ashley
Ashley is a licensed, board-certified physician assistant who treats orthopedic injuries in our OrthoFirst urgent care. She joined Fox Valley Orthopedics in 2021 after working as an orthopedic physician assistant at a practice in Montana.
As an immediate care provider, Ashley treats patients who are in need of urgent orthopedic care. Ashley orders and interprets X-rays and MRI results, and performs such procedures as injections, aspirations, wound care, casting and splinting. She is also able to appropriately refer patients to one of our orthopedic surgeons as needed.
Ashley has earned the American Heart Association Basic Life Support certification, as well as Advanced Care Life Support. She is a member of American Academy of Physician Assistants (AAPA) and Illinois Academy of Physician Assistants (IAPA).
Ashley loves spending time outdoors with her husband, daughter, and dogs. She enjoys traveling, camping, hiking, and visiting National Parks.
Education
College
Bachelor of Science University of Illinois
Urbana, IL
Master of Medical Science in Physician Assistant Studies Midwestern University
Downers Grove, IL