Evangeline Taylor,
PA-C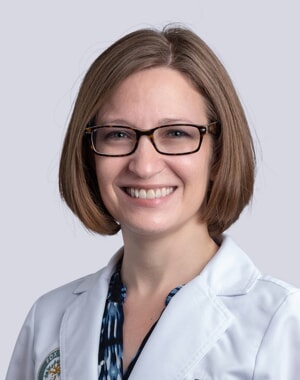 Position:

Physician Assistant to Dr. Craig Torosian
About Evangeline
Evangeline is a licensed, board-certified physician assistant who works alongside Dr. Torosian in the treatment of orthopedic conditions and injuries of the hand, wrist, forearm and elbow. Evangeline has been a practicing PA since 2006, and joined Fox Valley Orthopedics in 2016. She treats both pediatric and adult patients.
As a PA, Evangeline evaluates and treats patients independently. She also assists Dr. Torosian in surgery. She routinely orders and interprets X-rays in the office and coordinates more advanced imaging such as an MRI or CT scan when needed. Some of the most common conditions she manages include carpal or cubital tunnel syndrome, trigger finger, tendonitis, skier's thumb, sprains and strains, fractures, arthritis, infections, tennis and golfer's elbow, biceps and triceps tendon injuries, bursitis of the elbow, bite wounds, as well as acute work related injuries of the upper extremity.
Evangeline uses a variety of treatment strategies including occupational or physical therapy, splinting or casting, therapeutic cortisone injections, prescription medications, and prompt coordination of care with our fellowship trained hand surgeon, Dr. Torosian, for surgical management when appropriate. She believes that one of the most vital components of her role as a health care provider is to provide patients with good education about their condition so they can be active participants in treatment decisions and the recovery process.
Evangeline is a member of the American Academy of Orthopedic Surgeons.
Music plays a big role in Evangeline's family life. The piano, guitar and drums can often be heard throughout her house. When not running her 4 children between baseball games and church events, she enjoys spending time with her husband, baking bread, and gardening.
Education
College
Bachelor of Science Mount Vernon Nazarene University

Master of Science in Biomedical Science – Physician Assistant Studies Medical College of Ohio at Toledo

Physician assistants are versatile clinicians in our practice. They can perform physical examinations, diagnose and treat orthopedic injuries, order and interpret lab tests, perform minor procedures, assist in surgery, and provide patient education. They extend the ability of our surgeons to care for our patients. PA-C is an acronym for Physician Assistant – Certified, meaning they have their own medical licenses and have passed the Physician Assistant National Certifying exam, among other requirements, before receiving the medical license designation "PA-C".