Katie Virnig,
PA-C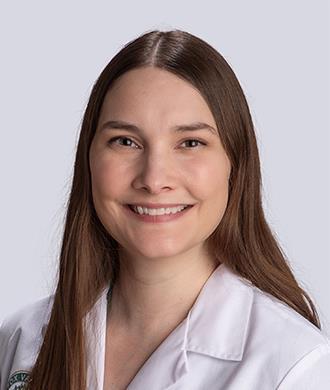 Position:

Physician Assistant to Dr. Lauren Matteini and Dr. Ryan Unger
About Katie
Katie is a licensed, board-certified physician assistant who works alongside Spine Surgeon Dr. Lauren Matteini and Pain Management Specialist Dr. Ryan Unger. Katie joined Fox Valley Orthopedics in 2014 and treats a wide range of orthopedic conditions and injuries.
As a physician assistant for both physicians, Katie routinely orders and interprets X-rays, as well as more advanced imaging such as MRIs and CT scans. Specifically for Dr. Matteini, Katie is a first-assist in surgery and helps with patient care and education. For Dr. Unger, she helps with patient treatment plans, follow-up care, and medication management.
Katie is a member of the American Academy of Physician Assistants (AAPA) and the Illinois Academy of Physician Assistants (IAPA).
In her free time, Katie enjoys spending time with her family, gardening, and having fun outside.
Education
College
Bachelor of Science University of Wisconsin
Madison, WI
Medical School
Master of Medical Science in Physician Assistant Studies Midwestern University
Downers Grove, IL
Physician assistants are versatile clinicians in our practice. They can perform physical examinations, diagnose and treat orthopedic injuries, order and interpret lab tests, perform minor procedures, assist in surgery, and provide patient education. They extend the ability of our surgeons to care for our patients. PA-C is an acronym for Physician Assistant – Certified, meaning they have their own medical licenses and have passed the Physician Assistant National Certifying exam, among other requirements, before receiving the medical license designation "PA-C".