Michael Hernandez,
MD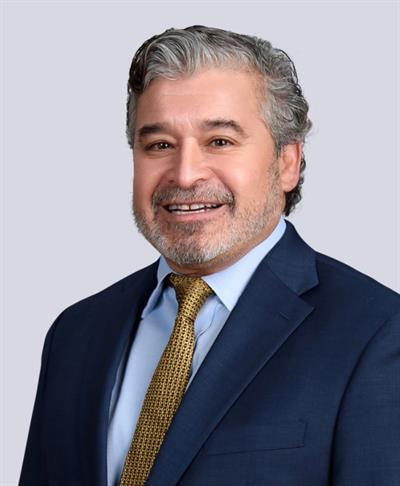 About Dr. Hernandez
Internal Medicine Specialist
Dr. Hernandez is an internal medicine specialist with expertise in the prevention and treatment of conditions impacting adult and adolescent orthopedic patients. He collaborates with the surgical team at FVO to conduct pre-surgical physicals to clear patients for their procedures. If needed, he is also available to assist patients with health and lifestyle strategies to prepare them for needed surgical procedures.
With 25+ years of medical experience, Dr. Hernandez provides a comprehensive approach to nonsurgical treatments of a wide range of conditions, including:
Arthritis
Diabetes management
Weight loss, physical activity, and nutrition
Spine and bone health, including the prevention and treatment of osteoporosis
"Providing patients with exceptional care is at the core of my philosophy as a physician, as nothing surpasses the importance of their mental and physical health," said Dr. Hernandez. "I am committed to patient-centered, compassionate care - first by listening - then through preventative exams, treatment, and health-full education to support optimal health."
Dr. Hernandez is actively involved in several local organizations, and enjoys providing health and wellness education to members of the Fox Valley community.
Affiliations
Elgin N Randall Rd Office
Education
College
Bachelor's Degree Illinois Benedictine College
Lisle, IL
Medical School
Doctor of Medicine University of Illinois
Chicago, IL
Residency
Mercy Hospital & Medical Center

Chicago, IL
Memberships:
American Medical Association
Kane County Medical Society
Cook County Medical Society
Illinois Medical Society
Hospitals:
Staff, Advocate Sherman Hospital, Elgin IL
If you have any questions regarding your bill or insurance coverage, please contact one of our Patient Account Specialists at (630) 513-2620.
Insurances Accepted:
AETNA Student Res
AETNA PPO
AETNA HMO
AETNA Choice
AETNA EPO
AETNA POS
AETNA Open Access
AETNA Medicare Rep
AETNA MMAI
ALLEGIANCE PPO
ALLIED BENEFIT SYSTEMS PPO
BEECHSTREET PPO
BLUE CROSS BLUE SHIELD PPO
BLUE CROSS BLUE SHIELD EPO
BLUE CROSS BLUE SHIELD HMO FV Med
BLUE CROSS BLUE SHIELD HMO Advocate
BLUE CROSS BLUE SHIELD Comm. MMAI
BLUE CROSS BLUE SHIELD Medicare Adv PPO
BLUE CROSS BLUE SHIELD Medicare Advantage HMO
BLUE CROSS BLUE SHIELD Northwestern HMO
BLUE CROSS BLUE SHIELD Presence (AMITA) HMO
CIGNA PPO
CIGNA HMO
CIGNA POS
CIGNA EPO
CIGNA Open Access
CIGNA HEALTHSPRING TRUE Choice PPO
CIGNA ONE HEALTH HMO
COFINITY PPO
CONVENTRY HMO
CORVEL PPO
COVENTRY PPO
ECHO 1 PPO
ECHO 3 PPO
FIRST HEALTH PPO
GALAXY PPO
GOLDENRULE PPO
GREATWEST PPO
GREATWEST HMO
GREATWEST POS
GREATWEST EPO
GREATWEST Open Access
HEALTHLINK Advocate PPO
HEALTHLINK Advocate HMO
HEALTHSMART PPO
HFN PPO
HFN EPO
HUMANA PPO
HUMANA HMO Select
HUMANA POS
HUMANA Open Access
HUMANA EPO
HUMANA Advocate HMO
HUMANA Medicare Adv HMO
HUMANA Medicare Adv PPO
MEDISHARE PPO
MERITAIN PPO
MULTIPLAN PPO
MULTIPLAN Medicare Advantage
NPPN (national preferred provider network) PPO
PBA PPO
PHCS PPO
PPO NEXT PPO
PRIORITY HEALTH PPO
SAVILITY PPO
SMARTHEALTH PPO
TRICARE HMO HUM.SEL.
TRICARE PPO
UHC PPO
UHC HMO
UHC POS
UHC Choice
UHC Select
UHC Medicare Rep
UHC Care Imp +
UHC All Savors
UHC W500
UHC Choice Plus
UHC Medicare Advantage HMO
UMR PPO
UNICARE PPO
VIANT PPO
ZING Medicare Rep