Scott McKay,
PA-C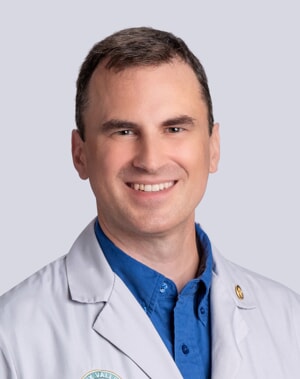 Position:

Physician Assistant to Dr. Craig Torosian
About Scott
Scott is a licensed, board-certified physician assistant who works alongside Dr. Torosian in the treatment and prevention of orthopedic hand, wrist, and elbow injuries. Scott joined Fox Valley Orthopedics in 1997, and sees all orthopedic injuries with a focus on hand, wrist, and elbow maladies.
Providing care for upper extremity injuries, Scott sees patients and assists Dr. Torosian in Surgery. He manages conditions such as carpal tunnel syndrome, trigger finger, fractures, tennis and golfer's elbow, and work related injuries. He orders//interprets imaging such as X-rays, MRI, and CT scans.
Scott has been a clinical instructor for Rosalind Franklin and Midwestern Universities for over 20 years. He has served two terms as a member of Northwestern's West Region Advanced Practice Provider council. He is a member of the American Association of Physician Assistants.
An overall sports enthusiast, Scott enjoys bicycling, hiking and walking his dogs. He loves cheering on the Chicago Blackhawks with his wife, daughter and son.
Clinical Instructor: Rosalind Franklin University & Midwestern University
Education
College
Bachelor of Science University of Illinois Urbana-Champaign

Masters of Health Sciences & Certificate of Physician Assistant Studies Duke University

Physician assistants are versatile clinicians in our practice. They can perform physical examinations, diagnose and treat orthopedic injuries, order and interpret lab tests, perform minor procedures, assist in surgery, and provide patient education. They extend the ability of our surgeons to care for our patients. PA-C is an acronym for Physician Assistant – Certified, meaning they have their own medical licenses and have passed the Physician Assistant National Certifying exam, among other requirements, before receiving the medical license designation "PA-C".