Fox Valley Orthopedics Joins TriCity Family Services Corporate Partners in Caring Program
PRESS RELEASE-TRICITY FAMILY SERVICES
FOR IMMEDIATE RELEASE
Contact: Hallie Hudson, Development Associate, TriCity Family Services
Phone: 630.232.1070 x140
hhudson@tricityfamilyservices.org
Geneva, IL – TriCity Family Services (TCFS) is delighted to announce that Fox Valley Orthopedics, located in Geneva, has recently made a $2,500 gift to the agency. This level of financial commitment establishes Fox Valley Orthopedics as a Corporate Supporter in Caring, as part of TriCity Family Services Corporate Partners in Caring Program.
As a Corporate Supporter in Caring, Fox Valley Orthopedics will receive philanthropic benefits in celebration of their gift and be recognized as a sponsor at the agency's fundraising events.
The $2,500 gift from Fox Valley Orthopedics will help TriCity Family Services provide accessible, affordable and compassionate mental health services to all those in need. Generous gifts from corporate supporters, like Fox Valley Orthopedics, enable TriCity Family Services to continue to make its services affordable and available to the thousands of individuals, couples and families living and working in the TriCity area.
TriCity Family Services thanks Fox Valley Orthopedics for joining the agency in their commitment to protect and preserve local families by improving quality of life for those in need of mental health and counseling services. The agency is grateful for Fox Valley Orthopedics' leadership in inspiring others to help TriCity Family Services fulfill their vital mission of services to the community.
If you are interested in learning more about TriCity Family Services Corporate Partners in Caring Program, please visit www.tricityfamilyservices.org or call Miranda Barfuss, Development Manager at (630) 232-1070.
About TriCity Family Services: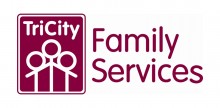 TriCity Family Services is a leader in providing counseling and other mental health services for children and teens, their families, and community members across all income levels and life stages. Their unique family-centered approach seeks to strengthen the TriCity community by promoting lifelong mental health. TriCity Family Services never denies services based on an inability to pay.