Craig M. Torosian, MD, Offers Patients New Minimally Invasive Treatment for Tennis and Golfer's Elbow Developed by TENEX Health TX and the Mayo Clinic
Craig M. Torosian, MD of Fox Valley Orthopedics today announces the offering of a new advanced treatment that quickly and safely removes the source of tendon pain. Based on technology developed in collaboration with the Mayo Clinic, TENEX Health TX™ is a minimally invasive treatment option for tendon and soft tissue injuries, such as tennis elbow and golfer's elbow.
"I am extremely pleased with the results I am seeing in my patients who have been treated with TENEX Health TX," says Dr. Torosian. "They have reported experiencing a nearly painless treatment, a quick recovery, and lasting pain relief. I believe this new option will become the standard of care in treating damaged tendon tissue, the source of tendon pain."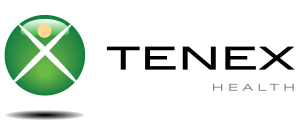 TENEX Health TX is performed using a local anesthetic to numb the area—patients are awake and alert the entire time. During the treatment, sophisticated ultrasound imaging is used to identify the location of the damaged soft tissue. Once located, a small MicroTip™ is inserted into the damaged tendon. The instrument delivers ultrasonic energy specifically designed to cut, break down, and remove damaged tissue safely and quickly, without disturbing the surrounding healthy tendon tissue.
"Before tendon-related injuries were a common problem that did not have a good solution," says Dr. Torosian. "By using the TENEX Health TX System, I am able to intervene earlier in my patients' care, change the nature of the disease, and get them back to their daily activities quickly."
Tenex Health TX benefits include:
Quick pain relief
Return to normal activities rapidly
Local anesthetic used instead of general anesthesia
No sutures, no stitches (requires only a small, adhesive bandage)
Minimally invasive, not open surgery
Covered by most insurances
Currently, over 10 million people in the United States suffer from severe pain due to damaged tendon tissue, which limits their range of motion and keeps them from living an active life. Common treatment options such as rest, pain medication, cortisone injections, or physical therapy address the pain, but not the damaged soft tissue, which is the source of tendon pain. An open surgical procedure removes the damaged tissue, but carries the risk associated with invasive procedures, including damage to the surrounding healthy tissue, and a lengthy recovery time with restricted activity.
Unlike conventional treatment methods, TENEX Health TX replicates the goal of an open surgical procedure by removing the damaged tissue, but in a minimally invasive manner. The procedure usually takes 20 minutes or less, requires only a small adhesive bandage to close the micro-incision, and offers quick recovery time for patients, usually within 6 weeks or less.
"I am excited about being able to provide the most technologically advanced treatment option for tendon injuries here in Illinois, one that truly benefits my patients," says Dr. Torosian. "It is profoundly rewarding to see them really enjoying their lives—without pain. TENEX Health TX has made a world of difference for my patients."
You don't have to live with pain! We are happy to discuss Tenex Health TX or any other option that may work for you. Please call our office at (630) 584-1400 or click her to request an appointment with Dr. Torosian.