Fox Valley Orthopedics Announces Two New Partners
Category: Blog
Posted On:
Fox Valley Orthopedics is pleased to announce Spine Surgeon Lauren E. Matteini, MD, and Hand and Wrist Surgeon Shobhit V. Minhas, MD, are now key partners in the practice. Ownership is only offered to surgeons who demonstrate leadership, inspire collaboration, and dedicate themselves to exceeding patient expectations.
"They each have tremendous clinical skills as well as a true dedication to compassionate care that will allow us to continue to deliver the best orthopedic care to our patients and community," said Vishal Mehta, MD, president and managing partner at Fox Valley Orthopedics.
"Fox Valley Orthopedics has 20 physicians treating patients across seven locations," said CEO John Brady. "We're excited to have Dr. Matteini and Dr. Minhas join our physician-led leadership team. I know they will help us continue to grow and advance our treatments and services."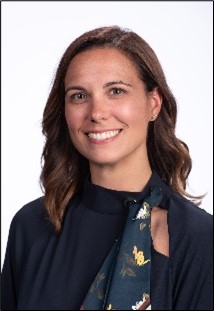 Dr. Lauren Matteini is a spine surgeon who joined FVO in 2020. She earned a Doctorate of Medicine from Georgetown University School of Medicine, Washington, DC, and completed her Orthopaedic Surgery residency at George Washington University Hospital. Dr. Matteini came to Fox Valley Orthopedics from the University of Virginia in Charlottesville, VA, where she was a spine Fellow in the Orthopaedic and Neurosurgery departments. Dr. Matteini is published in multiple medical journals and has authored several book chapters. She is a Fellow of the American Academy of Orthopaedic Surgeons and the American College of Surgeons. Additionally, she is an active member of the Association of Women Surgeons, the North American Spine Society, and the Ruth Jackson Orthopaedic Society.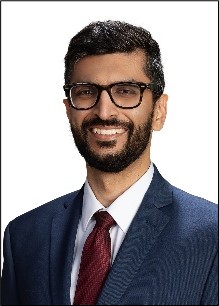 Dr. Shobhit Minhas is a hand and wrist surgeon who joined FVO in 2021. He earned his Doctorate of Medicine from Northwestern University Feinberg School of Medicine, Chicago, and completed his residency at NYU Langone Medical Center/Hospital for Joint Diseases, New York. He is a Fellow at the Washington University/Barnes-Jewish Hospital, and a member of the American Academy of Orthopaedic Surgeons, American Society of Surgery of the Hand, and Alpha Omega Alpha Honor Medical Society.
Founded in 1974, Fox Valley Orthopedics (FVO) provides musculoskeletal care in diagnostic and comprehensive treatment for patients of all ages who have acute or chronic orthopedic conditions or injuries. FVO board-certified/board-eligible physicians and surgeons are specialized in all areas of orthopedics and draw from multiple treatment options to provide both surgical and non-surgical solutions. Areas of service include foot and ankle, hand and upper extremity, sports medicine, pain management, as well as pain management and rheumatology. FVO's physical therapy, Ambulatory Surgery Center, and in-house imaging also provide cost-effective and convenient care, and OrthoFirst, FVO's urgent walk-in clinic. Fox Valley Orthopedics is a state-of-the-art, state-licensed facility, and is accredited by the AAAHC - Accreditation Association for Ambulatory Health Care. Visit FVOrtho.com, or call 630-584-1400 for more information.