Fox Valley Orthopedics' Dr. James Sostak Provides Timely Tips During Youth Sports Safety Month
Chicago Area Orthopedic Surgeon Encourages Practicing Prevention to Avoid Unnecessary Sports Injuries
April is Youth Sports Safety Month. Fox Valley Orthopedics' (FVO) Dr. James Sostak offers some basic tips for kids, parents, coaches, and educators in an effort to help Chicago area kids avoid sports injuries.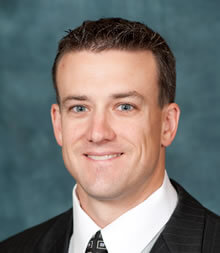 GENEVA, ILLINOIS April 5, 2013 – In recognition of National Youth Sports Injury month, Fox Valley Orthopedics' (FVO) Dr. James P. Sostak – a sports medicine surgeon at FVO – provides prevention tips for the parents, coaches, and educators, so they can help Chicago area kids avoid injuries, and stay in the game for life.
An estimated thirty million American children participate in youth sports. Rising participation has lead to a dramatic increase in youth sports injuries. But according to the CDC more than half of all sports injuries in kids are preventable.
"Nearly half of all sports injuries to middle and high school students are linked to overuse," says Dr. Sostak. "If nearly half of all injuries are the result of overuse, and more than half are avoidable, doesn't it make sense to do everything we can to protect our children from unnecessary injury?"
Toward this end, FVO has been a strong supporter of the STOP Sports Injuries Campaign for several years, involving the group and its surgeons in various community partnership programs to bring awareness to the rapid increase in youth sports injuries, the necessary steps to help reverse the trend, and the growing need to keep young athletes healthy so that they can play all the sports they love for life.
During National Youth Sports Safety month, Dr. Sostak encourages kids, their parents, coaches, and educators to arm themselves with a few basics in order to prevent youth sports injuries:
Begin at the Beginning – A pre-participation physical evaluation ensures that kids are ready for play.
Avoid Overplay – Overuse injuries can result in lost participation time, physician visits, lengthy rehabilitation, and even a total cessation of participation. They can also lead to disease and growth-related disorders, as well as little leaguer's elbow, swimmer's shoulder, tennis elbow and/or stress fractures.
Warm Up to Play – Repeated use injuries such as shin splints (from running) are less likely to occur if kids are properly warmed up before play.
Keep an Eye on Safety – Properly fitting eye protection helps players avoid injuries such as black eyes, scratched corneas, detached retinas, and temporary vision loss.
Tackle Prevention Head On – Protective headgear is an important part of youth sports injury prevention. Most concussions resolve on their own without permanent damage, but a blow to the head can be potentially life-threatening. And, over time, multiple concussions can cause cumulative, serious brain damage.
Take a Break – Limit sports to twenty hours each week with one or two days off from competitions, practices, and training. And if it hurts, stop.