Fox Valley Surgeon Plays Leadership Role in Advancing Illinois Orthopedics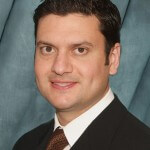 Growth of Orthopedics Necessary to Meet Aging Population's Demands, Says New IAOS President Dr. Vishal M. Mehta, an orthopedic sports medicine surgeon at the Fox Valley Orthopedics (FVO) in Geneva, has just begun his term as president of the Illinois Association of Orthopedic Surgeons (IAOS). A popular speaker, researcher, and leader in orthopedic innovations, Dr. Mehta hopes to further the state's orthopedic knowledge and position nationwide by sharing his expertise and enthusiasm throughout his presidency.
IAOS promotes charitable, educational, literary, and scientific activities that help to advance the highest standard of orthopedic care through the sharing of knowledge.
"I hope to further the role of the IAOS as the voice of orthopedics in Illinois," says Dr. Mehta. "It's vital that we work together to foster the growth of orthopedics so that we can meet the coming demands of our aging population."
And Dr. Mehta is highly qualified to broaden the IAOS's reach. An inexhaustible international presenter, Dr. Mehta has lectured throughout the United States, Canada, the United Kingdom, and Hong Kong on topics such as ligament reconstruction and meniscal repair. This month he will speak at both the International Conference on Youth, Technology, and Health in Hong Kong, and the World Sports Trauma Congress, in London, England. He will be speaking on how he uses an automated digital and text messaging system he developed for educating patients and those engaged in their care, post anterior cruciate ligament (ACL) reconstruction.
Dr. Mehta's passion for communications and innovations has led him on a mission to improve patient/doctor communications through technology and shape the future of health care. Last month he introduced Healthy TXT at Chicago's International Conference and Exhibition on Orthopedics. Healthy TXT is a startup company he co-founded to provide digital and mobile health messaging solutions to improve patient education, save physicians time, and improve outcomes.
He is also the founder of the Fox Valley Orthopedic Research Foundation, a biomechanical research laboratory created to study and develop orthopedic fixation devices and implants. In addition, he is the founder of the Foundation for International Orthopedic Development – a not-for-profit organization created to establish and further orthopedic care in Zambia, South Africa.
Dr. Mehta received his medical degree from the University of Illinois, Chicago. He was a resident in orthopedic surgery at the University of Chicago and received his fellowship-training at the San Diego Sports Medicine Fellowship.
For more information on Fox Valley Orthopedics, Dr. Mehta, and his work, visit fvortho.com, fvorf.org, or thecartilagesurgeon.com.
ABOUT FOX VALLEY ORTHOPEDICS (FVO)
FVO was founded in 1973 in Geneva, Illinois for the purpose of providing exceptional comprehensive orthopedic care in an environment that puts patients first. The practice provides a vast range of bone and joint surgery and care through its advanced imaging center, ambulatory surgery center, and research foundation