FVO Teamed Up with the St. Charles Storm
Fox Valley Orthopedics has partnered with the Storm. FVO's sports medicine group is now the acting physician team for St. Charles' basketball organization for kids.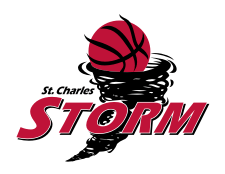 In addition to physicals and orthopedic sports medicine care, FVO offers various other services to Storm players and their families.
As Chicago's online resource for sports health news and information, FVO's 'Go Play' offers injury prevention tips specifically geared toward the nation's youth:
5 Basketball Injury Prevention Tips to Get the Game Started:
Have a pre-season physical examination.
Maintain proper fitness…athletes who aren't physically prepared experience more injuries.
Avoid overuse injuries…more is not always better!
Talk to your coach and/or athletic trainer about incorporating an ACL injury prevention program into team warm-ups
When playing out-of-doors, pay attention to environmental conditions such as hot and humid weather to help avoid heat illness
Get more Smart Play Sports Tips at the 'Go Play' site.
FVO is involved in the STOP Sports Injury campaign, a program which encourages kids to Be Unstoppable, Play Safe and Stay Strong. Parents, players, family members, and coaches are also invited to check out 'Go Play,' FVO's Sports Medicine Center Resource.
Through OrthoFirst™, FVO provides immediate care for sports injuries, sprains and strains, broken bones, dislocations, and muscle pain. If a player becomes injured, they can save themselves and their parents a trip to the emergency room or urgent care (where they would likely be referred to an orthopedic specialist). By going directly to OrthoFirst™, an injured player is immediately connected with the appropriate orthopedic specialist.